Our Country House with pool in Recanati (Marche) offers a relaxing and rejuvenating holiday dedicated to wellness, nature and authentic flavors and the Marche countryside.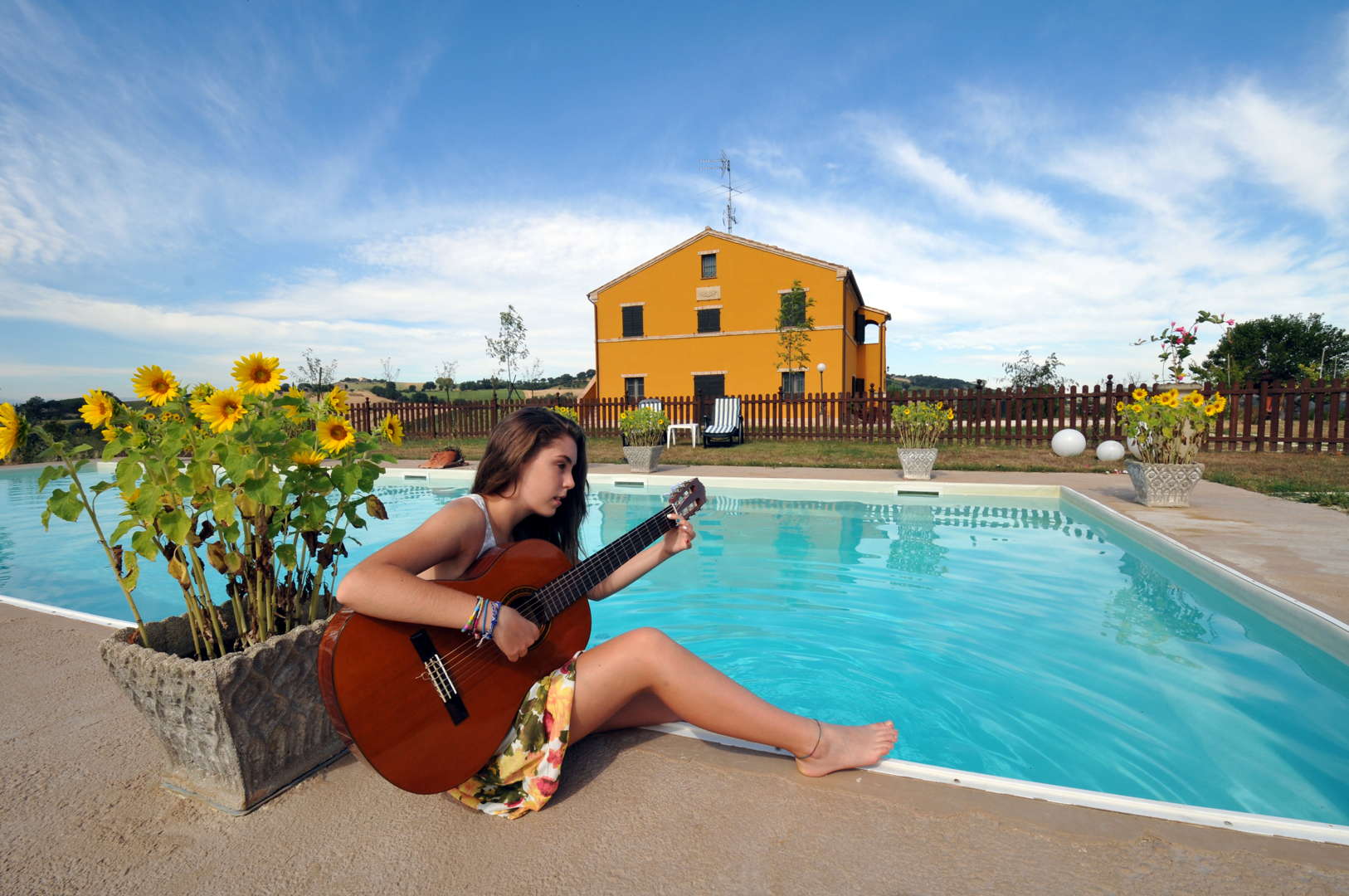 The holiday house, located in the heart of the rolling hills of Recanati, one of the most scenic areas of the Marche, is equipped with every comfort and reflects the needs of the many who decide to live an experience full of pure and total Relax.
With the arrival of spring and the first warm days, furthermore, you can enjoy the swimming pool placed on the outside of our house, where you can swim in the green and take the first sun.
One of the most popular country house with pool in the Marches (as can be seen also in our reviews), located in the historic residence "Villa Scuderi" is the ideal place for a holiday, as a couple or family, contact with nature and rediscover the beauty of country life. Smells and flavors of our land will be offered to our guests through the tastings of fresh, wholesome foods and wines.

Marche to Discover...
To make the setting, the charming and varied landscape of the Marches, which offers a 4 different aspects paessaggistici. The spectacular beaches of the Adriatic coast, the majesty of the mountains overlooking the sea and the hills that embrace the typical inland villages of the Marche.
This is much more make the Marches an ample and rich place to discover.
Just think of Macerata, which perfectly reflects the wealth and diversity of the Marche region. His friendly heart and its natural and gastronomic routes, make Macerata a fascinating center of a thousand faces.
Among the top destinations also it should be mentioned Porto Recanati, the quaint little fishing village site in the Conero Riviera. With its beaches full of bathing establishments, pedestrian areas and cycling percosi, Porto Recanati turns out to be the ideal place for families and for those who prefer a quiet and relaxing beach holiday.
How can we forget, finally, the Monte Conero, the promontory overlooking the sea overlooking the Adriatic coast offering views of nature among the most striking.
Villa Scuderi Country House, for its great location, you can reach extremely portable, all attractions that characterize the territory of Marche, satisfying all tastes and needs.